Corporate E-Learning Programs That Work
Written by Administrator
Saturday, 05 February 2011 07:41
The problem with many corporate training programs is not the eye-numbing content or the rules for compliance. Rather, it's forcing harried employees to bend their schedules in order to participate in inconvenient on-site programs, which compromise workers' personal or professional lives.
Thankfully, may companies and nonprofits are getting the message. In an interesting article by Anna Tims from The Guardian in the UK, firms are "waking up to the advantages of informal training managed by individuals around their own timetables."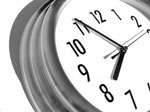 For example, Cable & Wireless lets staff access online libraries of content, recorded webinars, and other personal development materials. It's a buffet-style, do-it-yourself approach to online learning and career development.
Jane Hart, founder of the Centre for Learning and Performance Technologies, says companies shouldn't try to act like universities: "There is a heavy focus on designing formal content-rich courses, pushed down to end-users, and managed, tracked and monitored in command and control systems." Informal and more social aspects of learning are now in vogue.
Some additional e-learning tips and tricks for up-and-coming learning organizations:
• Know what's out there. Provide access to free lectures, videos and modules on iTunes, YouTube, or the UK's Open University.

• Share the pain. Enlist support from internal champions who can set targets and timetables. Recruit colleagues who are motivated by e-learning trends and social networking.

• Stay focused. Workers should have enough time for e-learning and avoid the temptation to cram it in all in at once. The best formats are organized into frequent, short periods of study--for instance, 15 minutes at the start of work, 15 minutes at lunch, and another 15 minutes in the evening.

• Know your goals. Strong learning organizations understand and communicate the benefits of e-learning and what employees can get out of it.
As you can see, very little of this really about the technology. Rather, it's about coming up with new ways of thinking about time-shifted, self-paced, self-directed learning. The best e-learning programs accommodate the needs of the modern firm and the busy lives of employees.
Last Updated on Saturday, 05 February 2011 08:18
Better Prices for LMS Services
Written by Administrator
Tuesday, 01 February 2011 14:53
Maybe it's our frugal, family-business roots. Or it could be the tough economic times we see for organizations of all sizes.
Whatever the reason, Educadium has a driving mission to make world-class e-learning, corporate training, and distance education more affordable and convenient. Sadly, until inflated training costs are cut down to size, many serious educators (especially in developing economies) will be unable to take advantage of online course delivery.
With free versions and monthly subscriptions starting at just $39 a month, we think we offer the best value for today's online trainers and educators. But don't take our word for it--ask the thousands of happy users around the world who use EasyCampus.
Our team works extra hard to reduce costs so that we can pass along the savings.

This week, we're happy to announce an Add-On sale with even better pricing for 2011. Our EasyCampus Add-Ons are optional features and subscriptions tailored for special learning needs for EasyCampus owners--from additional storage and Google Apps to custom URLs and Professional Services. We've slashed prices by as much as $500 for many of these powerful products.
For example, take our Questionnaire Maker for creating compelling online surveys. In 2010, it was $995. Now it's $795--a $200 savings. Every Add-On comes with detailed Step Guides and personalized service during set up.
If you're an EasyCampus subscriber, you can purchase an Add-On through our online store. An Educadium representative will contact you about service details and installation. You just might save some money!
Last Updated on Monday, 10 October 2011 11:37
E-Commerce for Learning Management
Written by Administrator
Tuesday, 18 January 2011 14:14
With the New Year upon us, it's time to follow through on those annual resolutions. For many EasyCampus owners, that wish involves the creation of shiny new courses and cost-effective ways to profit from online learning.
Educadium's EasyCampus Virtual School Builder LMS platform includes a built-in way to sell courses. It's called CampusPay, and there is no charge to set up the service.
Once enabled by our Support team, your courses can be offered for any price you choose. Your learners will be directed to PayPal, where they can pay by credit card or with their PayPal account. Once payment is verified, they are automatically brought back to your EasyCampus and enrolled in their chosen course.
Once a month, our EasyCampus owners are paid for all of their course transactions, less a 5% transaction fee that covers all fees, accounting, and customer support. It's a no-muss, no-fuss way of handling e-commerce.
But we know that some organizations want to manage their own payments, with the tuition monies going directly into their PayPal account.

That's why we've created a new option called the EasyCampus Custom Tuition Payment Add-On.
The Custom Tuition Payment tool lets you charge tuition for your courses and receive payments instantly from students via credit cards or PayPal. You just need an email address that is linked to your PayPal account, which must be in good standing.
For a one-time fee of $295, you can offer an unlimited number of tuition-based courses on your EasyCampus. Pricing includes installation and testing. Compare this with the standard EasyCampus CampusPay system and decide which solution meets your needs for the New Year.
Last Updated on Tuesday, 18 January 2011 14:48
Written by Administrator
Friday, 10 December 2010 12:30
It's been several months in development, but we're thrilled to announce the launch of our EasyCampus Learn site.
What is EasyCampus Learn?
It's a new online school and community for our EasyCampus users and the general public. With its free classes, forums, and support for course creators, we think it will offer valuable instruction about online course development and learning management administration.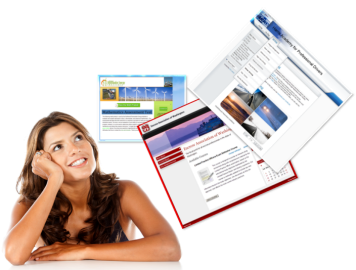 Educadium already offers some terrific support materials for our EasyCampus Virtual School Builder platform. But EasyCampus Learn goes a step further. By registering (at no charge), EasyCampus administrators and users get:
Free and advanced self-paced courses
Learning management tips
Online course design assistance
EasyCampus tutorials
Community forum
Self-help materials
EasyCampus owners will be interested in the new User Forum on EasyCampusLearn.com. You can share thoughts with Educadium and others in our learning community.
There are also free and paid interactive self-paced courses like "Add Multimedia Content." They were designed by our Professional Services team. These courses make it fun and inviting to learn about EasyCampus features. Expect additional courseware for online educators to be added in 2011.
We hope you take a look around--and come back on a regular basis.
Last Updated on Friday, 10 December 2010 13:58
Online Training Goes to the Dogs
Written by Administrator
Wednesday, 08 December 2010 08:02
Our EasyCampus clients are doing remarkable things with online training and education.
Take Doggone Crazy!, a Canadian company dedicated to dog-bite prevention and training. The school's Basic Dog Body Language class describes many dog body language signs that help us understand what dogs might be feeling.
"By learning to speak dog, we can take steps to reduce anxiety that we may be inadvertently causing our pets," says Toronto-based course creator Joan Orr, a scientist and internationally recognized expert in clicker training.

It's pretty interesting stuff for a self-paced training course--and only $30. Read more about this innovative online training program.
You don't have to bark like a dog to develop a great online school. Do you have an online course you want to develop? We want to hear about it. More than likely, our EasyCampus Virtual School Builder platform will help you bring your curriculum or training materials to life in a safe and secure setting.
EasyCampus is free for up to 25 users, and more customizable paid packages start at just $39/month for up to 500 registered users.
Last Updated on Monday, 10 October 2011 11:39
Managing Your Course Certificates
Written by Administrator
Sunday, 05 December 2010 10:23
Online learners like certificates.
More than a grade, certificates provide a visual and downloadable confirmation of success after completing a virtual class. For administrators and course creators, they can be linked to quizzes and other assessments, offering another way to track compliance.
We're happy to announce a new tool for EasyCampus owners. It's an Add-On called the Certificate Viewer and provides administrators and students with convenient on-screen access to all certificate data across an entire EasyCampus.
When installed, the Certificate Viewer is placed on your landing page and can be inserted as an HTML block anywhere on your EasyCampus. Learners view only their own certificates. Administrators can also restrict user access altogether.
You can purchase this useful Add-On for $495 by visiting Educadium's online store. Every EasyCampus Add-On comes with installation, training materials, and a 90-day limited warranty. So take a look at the Certificate Viewer and the many other EasyCampus Add-Ons that can super-charge your learning management system.
Last Updated on Sunday, 05 December 2010 12:34
<< Start < Prev 1 2 3 4 5

6

7 8 9 10 Next > End >>


Page 6 of 15