The Learning Platform for Healthcare
Written by Administrator
Friday, 08 June 2012 09:01
Educadium has been recognized around the world for its affordable, easy-to-use learning management platform for nonprofits, trainers and educators. It's amazing how many of our customers tell us they wish they'd found us a lot sooner--and avoided all of the expensive, bloated systems on the market.
That's especially true in the healthcare field, where trainers and administrators are looking for an agile learning tool for course management, compliance and certification and which won't upset their accounting departments.
Healthcare is now one of our largest subscriber segments. Educadium services major hospitals, trade associations, medical suppliers, healthcare consultants, and healthcare educators. It's quite diverse and reflects how important healthcare is to the global economy.


Simply put, Educadium enables healthcare and medical organizations to improve patient care and improve business processes at less cost. We can help deliver a range of course materials and communications for staff training, certification, and administration.

Our cloud-hosted learning management platform offers an accessible, secure portal to manage mission-critical training and educational materials in order to meet regulatory, operational, and customer-service goals.

Most importantly, Educadium is a responsive, service-oriented partner for healthcare professionals. We offer reliable, easy to use, and advanced learning management solutions that address the unique training and compliance requirements of each organization. Custom projects are not new to us.

The healthcare industry has a lot of things to worry about. Delivering compliance, certification and educational materials in a secure, scalable, and reliable way shouldn't be another headache.
Hats off to all of our healthcare customers and the important work that they do. If you'd like to learn more about hosted learning solutions for the healthcare industry, contact us.
Last Updated on Friday, 08 June 2012 09:49
Summer Season Begins for Elearners
Written by Administrator
Saturday, 26 May 2012 05:57
In observance of Memorial Day, Educadium offices will be closed on Monday, May 28th. There will be limited support only for major technical issues. We hope everyone enjoys their start to the summer season.
Meanwhile, our development is hard at work on some exciting updates to our website and popular hosted learning management platform. Stay tuned for more details.
Protecting Privacy for Online Training
Written by Administrator
Thursday, 22 March 2012 07:15
Recently, the White House unveiled its Consumer Privacy Bill of Rights as part its larger privacy initiative. It's an important topic for trainers and educators, who must oversee sensitive data and who are accountable to regulators and accrediting bodies.
You can download the document here.
The report describes seven key consumer privacy principles.
"By following this blueprint, companies, consumer advocates and policymakers can help protect consumers and ensure the Internet remains a platform for innovation and economic growth," said President Obama.
Working with TRUSTe, the leading privacy organization, Educadium has made every attempt to protect our customers and end users. Please see our privacy policy. We don't sell user or course-related data. We also encourage our EasyCampus owners to communicate their own privacy guidelines to their users.
According to TRUSTe, organizations should familiarize themselves with the Consumer Privacy Bill of Rights, which will likely become a blueprint for potential legislation and an enforcement guideline for the Federal Trade Commission, which is active in the privacy space.
The new privacy framework will work towards:
* Individual Control: Consumers have a right to exercise control over what personal data companies collect from them and how they use it.* Transparency: Consumers have a right to easily understandable and accessible information
about privacy and security practices.
* Respect for Context: Consumers have a right to expect that companies will collect, use, and
disclose personal data in ways that are consistent with the context in which consumers
provide the data.
* Security: Consumers have a right to secure and responsible handling of personal data.
* Access and Accuracy: Consumers have a right to access and correct personal data in usable
formats, in a manner that is appropriate to the sensitivity of the data and the risk of adverse
consequences to consumers if the data is inaccurate.
* Focused Collection: Consumers have a right to reasonable limits on the personal data that
companies collect and retain.
* Accountability: Consumers have a right to have personal data handled by companies with
appropriate measures in place to assure they adhere to the Consumer Privacy Bill of Rights.
Educadium takes the privacy of its subscribers very seriously, and we never market user data. It's a fast-changing world, but we want to be a long-term partner our subscribers can trust.

Last Updated on Thursday, 22 March 2012 07:26
Better Pricing for Elearning Services
Written by Administrator
Friday, 10 February 2012 15:40
As a leading provider of hosted learning management tools, Educadium prides itself on offering affordable pricing for trainers around the world.
Recently, our team looked at our optional Add-Ons and Professional Services, which are used by many of our EasyCampus subscribers. We wanted to make them even more accessible to our users.
So this week, we reduced Add-On prices by up to 50%. That includes popular Add-Ons like our ePortfolio. Now, more than ever, our hosted service are even more affordable for large and small organizations.
(If you'd like some of our most popular Add-Ons for free, check out the Preferred or Premium subscription packages,)
Need some custom help or are you new to elearning? Instructional design, course development, engineering, and other professional services are offered for $150 per hour--a discount from 2017 rates.

There are several pieces to the elearning and training puzzle. We can help you put together a free, comprehensive elearning plan for hosting, course production, ecommerce, and software services. The goal: Get your organization up and running with a branded site, quality courses, assessments, and certificates in the shortest amount of time.
Contact This e-mail address is being protected from spambots. You need JavaScript enabled to view it with your special requests and questions.
Last Updated on Friday, 26 January 2018 20:13
Why Choose a Cloud-Hosted LMS?
Written by Administrator
Saturday, 07 January 2012 15:30
Discussing the Internet these days is a bit like talking about the weather.
Take cloud computing. Educadium's EasyCampus uses the cloud to provide superior performance at affordable prices.
The cloud has been around in different guises, but the combination of the Internet, virtualization, hardware advances, and open source software has pushed it to the forefront. Attitudes are changing, too.
Gartner predicts that cloud computing will be a $150 billion market by 2013. In another study from Mimecast, 57% of respondents felt that cloud computing increased their security when compared to traditional methods for computing and data back up.
The cloud means lower-cost services, greater IT flexibility, and better user experiences. For EasyCampus subscribers, the ROI afforded by a cloud-hosted LMS allows them to focus on creating great elearning content rather than hiring technical staff or adding servers during periods of user growth.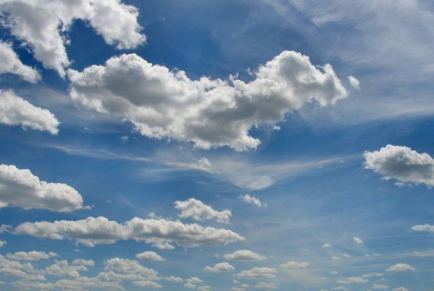 Over the past 4 years, Educadium's engineers have created an advanced, state-of-the-art cloud infrastructure, which uses Amazon Web Services. Our massive computing capacity can handle growth, and our architecture is designed to scale into the thousands and even millions of users. The benefits: minimal latency, reliability and superb global reach.
EasyCampus uptime in 2011 was in excess of 99.99%, with an average response rate of less than 690 ms. EasyCampus servers had 100% uptime in December--not bad! Such reliability is made easier with a cloud-hosted LMS infrastructure.
The cloud will continue to evolve, and the Internet will have its occasional hiccups. That's to be expected. In 2012, we'll continue to leverage the best cloud-hosted LMS technologies in order to offer reliable, affordable services to growing learning organizations.
Last Updated on Saturday, 07 January 2012 16:59
Resolutions for Better Course Management
Written by Administrator
Wednesday, 04 January 2012 14:51
Welcome to 2012!
After returning from holiday festivities, managers are thinking hard about how to use new technologies--like cloud-hosted platforms--more effectively. Training to boost productivity is high on the list.
Is this the year that your organization focuses on online training and education as a mission-critical part of the business? We certainly hope so, and Educadium's EasyCampus learning management products will be there to help.
But it takes planning and resolve to get those old PowerPoints and videos off of the CDs and into a web-accessible, self-paced training program.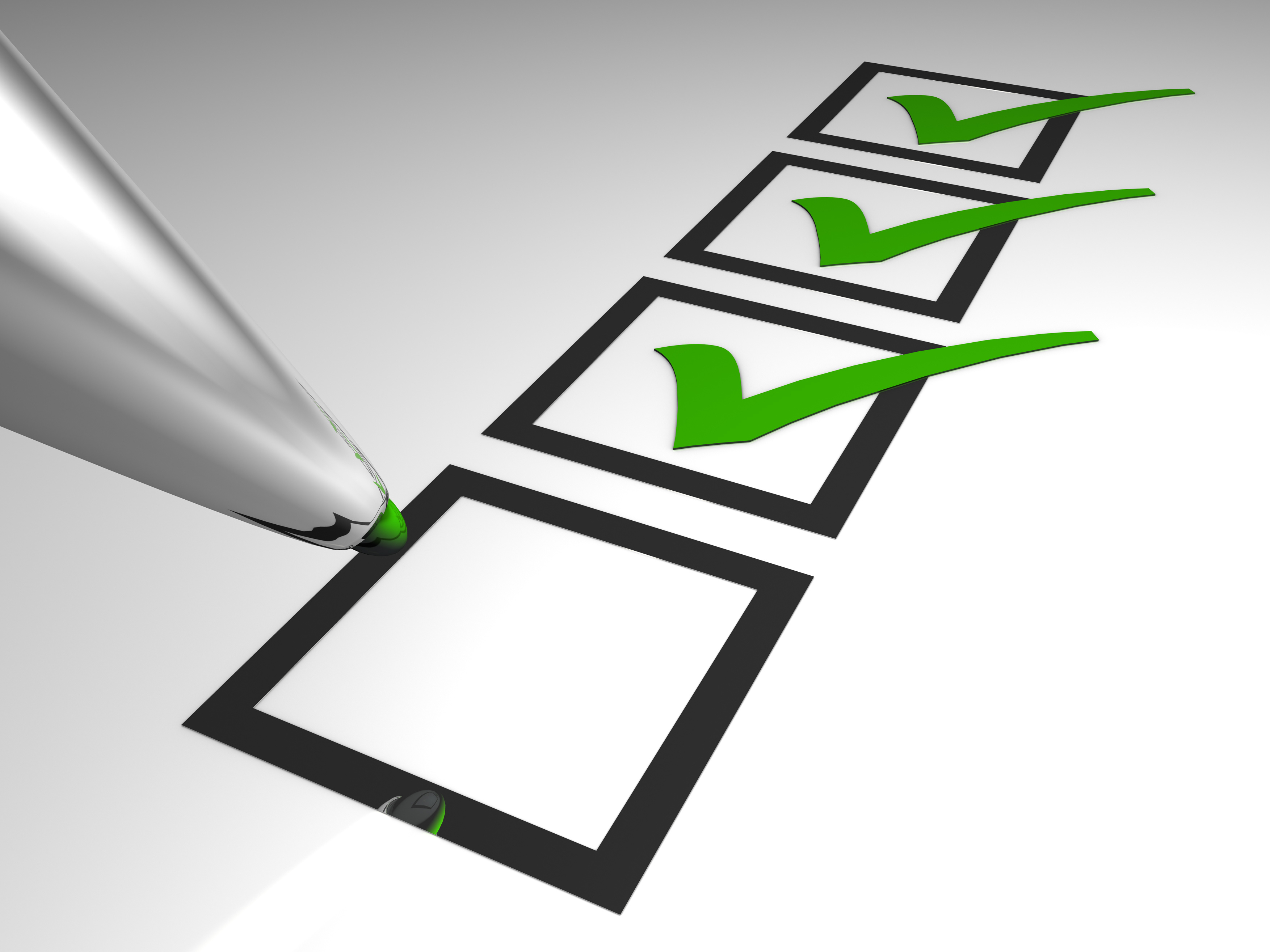 Here are some "resolutions" and tips that might help get you over the finish line:
Decide why you want to manage your courses and training online. Sounds simple but it's not, especially if you've been doing on-ground training for years. Online is a very different beast, and the materials may be presented differently. Keep your goals in mind as you face the challenges.

Do you want to save money? Make money from tuition courses? Improve accessibility and convenience for your employees or members? If you don't have a compelling reason to move educational materials online, it will be difficult to champion the cause internally. With clear objectives, you'll be able to focus your priorities as you plan your training site and courses.
Take stock of your digital and traditional assets. Think about your current website outlets and how (and where) they could link to your new training materials. Or maybe you want your new educational site to pull double-duty as your main web presence. Take time to consult with your website managers, marketers, and mobile specialists and map out your requirements. If you have accreditation or regulatory guidelines, take time to review these to make sure your online plans conform to these requirements. You might be able to move all or only a portion of your training online.

Next, itemize all of the assets sitting around the office that could be used in an online course--manuals, PowerPoints, videos, even lecture notes. The more planning you do, the more informed you'll be when researching learning management options.

At this stage, don't worry about what the online course will look like or what tools you will use. Just put together a spreadsheet with all of your media assets in one place. Remember: The more you do on your own, the less it's going to cost you.
Be realistic about your budget. We know that money is tight, and we designed our service to be affordable. Among elearning companies, there are many options--from free services to million-dollar contractors. Focus your efforts on partners that meet your budget parameters and be upfront about it. Internally, don't forget to allocate money for staffing and administration. Somebody will need to manage the users and update materials. Admin training should also be part of the budget.

If your budget is next to nothing, then you may need to hold off on super-interactive, multimedia course materials. Yes, we know that everyone loves video, but Hollywood production values come with a price. You can still create effective, attractive courses with quizzes and certificates. Our EasyCampus platform works well for all sorts of course materials and styles--page-turning ebooks or interactive SCORM packages.
Learn the lingo. No, you don't need to be some elearning specialist or instructional designer. But read up on common features of learning management systems and course-authoring tools. Decide if it's important whether the LMS is hosted or if you need it installed at your enterprise. (EasyCampus is available only as a hosted platform.) Sketch out the desired user experience, starting with the registration process to the homepage, courses, and admin reporting.

Some learning systems come packaged with a lot of features--but you might be paying for things you don't need. Ask to play around with a free version or look at the demo. We have a free product called EasyCampus Express, and it's good for up to 25 registered users. Ask for a phone call or a live webinar if you still have questions.
Start now, start small. If your team is inexperienced, you'll need to work more closely with a qualified vendor or instructional designer--on course planning, production, and hosting. Research different companies and even use a consultant if necessary. But don't get paralyzed by feature comparisons. Find a company (or two) that you can relate to and that fills your key requirements. Then get going. You'll probably want to change things as you go, and that's to be expected. Along the way, your team will gain valuable elearning experience.
There's no excuse for waiting another year!
Educadium's team is here to jump-start your efforts when you're ready--from hosting your current elearning materials to helping design an entire online training program from scratch. Email This e-mail address is being protected from spambots. You need JavaScript enabled to view it to get going.
Last Updated on Thursday, 05 January 2012 09:15
<< Start < Prev 1 2

3

4 5 6 7 8 9 10 Next > End >>


Page 3 of 15