The LMS Choice for Career Colleges
Written by Administrator
Sunday, 02 May 2010 09:00
Educadium's EasyCampus Virtual School Builder platform supports a number of successful vocational schools. These popular institutions play a crucial role in the future of education and training.
The numbers are compelling.
In the past 30 years, career-college enrollment has grown some 11% per year, compared with an average increase of less than 2% for traditional colleges.
More learners are looking to private-sector career colleges: 3,000 schools educate more than 2.75 million students—roughly 10% of America's higher education students. That's according to Harris Miller, president and CEO of the Career College Association
In short, career colleges are on the front lines of providing relevant education and training for up-and-coming professionals. Strategies for e-learning and hybrid learning will be crucial for these institutions. Internet-connected students want the "anywhere, anytime" access and school administrators like the accountability.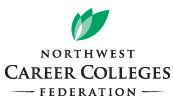 Educadium is proud to announce that we will be exhibiting at the upcoming annual conference for the Northwest Career Colleges Federation. It will be held at the Hilton Hotel from June 16th-18th in Portland, Oregon.
We look forward to seeing many of our partners at this upcoming conference. If you'd like to make an appointment to meet with Educadium and learn how you can incorporate online learning into your school, please contact us today.
Last Updated on Sunday, 02 May 2010 10:52