Written by Administrator
Monday, 09 May 2011 07:42
EasyCampus subscribers are special. They are creating some of the world's most compelling online learning applications for nonprofit, corporate, and academic settings.
During the month of May, we want to show our appreciation with a special savings program.
Every time a subscriber upgrades to a new package or adds more users to an existing subscription package, Educadium will offer a free Add-On, with installation and training.
There's a lot to choose from--Add-Ons like Google Apps and Certificate Viewer or Custom Tuition Payment and Learner Progress Bar. Note that some restrictions apply: Professional Services, Storage Contracts, and Enhanced Support are not included in this limited-time offer.
To take advantage of this offer, use the upgrade link inside your EasyCampus; once you've upgraded, let Support know which Add-On you'd like that you don't currenly have installed, and allow for several business days for set up. It's quick and easy!
So go ahead and take advantage of the power of EasyCampus in the month of May.

Last Updated on Monday, 09 May 2011 08:58
Educadium Coming to ASTD in May
Written by Administrator
Friday, 29 April 2011 04:51
Trade shows are a great opportunity to meet with our customers and newcomers who want to learn more about our powerful yet affordable EasyCampus learning management platform.
From May 22nd to May 25th in Orlando, Florida, our team will be at the ASTD 2011 International Conference & Exposition. Held each spring, ASTD is one of the premier events for workplace learning and performance professionals. More than 8,000 attendees are expected from more than 70 countries.
Come visit Educadium and see the difference at Booth 1936 at the Orange County Exhibition Center.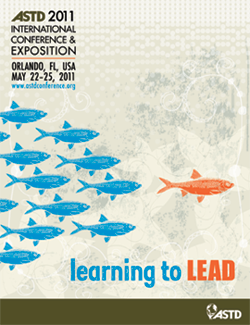 Written by Administrator
Monday, 25 April 2011 08:18
Following the widespread Amazon outages last week, Educadium's IT team put into place contigency plans to minimize any downtime for customers. In fact, EasyCampus was operational late Thursday--ahead of many other leading websites. Access has been restored to thousands of users around the world.
Nevertheless, some EasyCampus may still be experiencing minor latency issues for brief periods of time. This is expected today, and users should clear their browswer cache and retry. More persistent access issues should be reported immediately to This e-mail address is being protected from spambots. You need JavaScript enabled to view it .
We believe in reliable service. Everyone at Educadium will stay on the case until we and our EasyCampus customers are fully satisfied.

Written by Administrator
Thursday, 21 April 2011 10:38

As of Thursday afternoon EST, access to Educadium's EasyCampus LMS platform remains limited. A partial failure at Amazon Web Services' cloud-computing infrastructure is to blame, affecting Educadium as well as thousands of other companies. Educadium's web site and support areas remain operational.
According to CNET, the outage struck the Elastic Compute Cloud (EC2) service at Amazon's northern Virginia site. The problems began at 1:41 a.m. PT.
Educadium's IT team is working to rebuild the disk images in a new availability zone unaffected by the outage. Access to EasyCampus sites could occur later this afternoon.
Educadium has built a reliable e-learning architecture on top of Amazon's global cloud platform. Fortunately, these occurrences are rare but are nonetheless frustrating for us and our customers.
We'll post more information as we get it.
UPDATE: As of 9:20pm EST/6:20pm PST, access to EasyCampus sites is being restored with most sites fully operational. We are continuing to monitor the situation for quality assurance.

Last Updated on Thursday, 21 April 2011 17:27
Written by Administrator
Thursday, 21 April 2011 05:24
Our hosting partners are experiencing database connectivity and latency issues at their datacenters.
This may impact your ability to access your EasyCampus site. We are working on the situation and hope to have it resolved quickly for all customers and users.
Thank you for your patience.

Last Updated on Thursday, 21 April 2011 05:34
Associations Embrace Online Education
Written by Administrator
Monday, 28 February 2011 07:08
In the popular imagination, distance education is something for virtual high schools and for-profit universities. The truth is far different. Online learning has penetrated every aspect of our educational and training lives.
Over 1.5 million nonprofits were registered with the Internal Revenue Service in 2008. Charities, religious groups, and trade associations are eager to communicate and educate their stakeholders on important issues. That's where online learning tools can help.
According to a new report from Ambient Insight, the demand for self-paced online learning by associations will grow a healthy 14.3% annually over the next five years. Here's what the latest survey says:
Associations spend over $6.2 billion annually on educational events and until recently, most of those events were in physical venues. Associations were once slow adopters of learning technology in general, but this is no longer true. This segment is moving fast to Self-paced eLearning. The current forecast has been revised significantly upward from previous forecasts.
Association members are busy, successful people. For convenience, it makes sense to move training and continuing education from onsite to online venues. Certainly, trade shows, local networking events, and annual conferences will continue to be important aspects of association membership. Going forward, expect a healthy mix of face time and technology to match members with skills and business opportunities.
Using our EasyCampus learning platform, Educadium has built and hosted a number high-quality online schools and training programs for leading nonprofit groups like the NW Public Power Association. Contact us if you'd like to learn more about our growing nonprofit practice.
All indications are that associations are ready and willing to embrace convenient and affordable e-learning tools.
Last Updated on Monday, 28 February 2011 07:48
<< Start < Prev 1 2 3 4

5

6 7 8 9 10 Next > End >>


Page 5 of 15